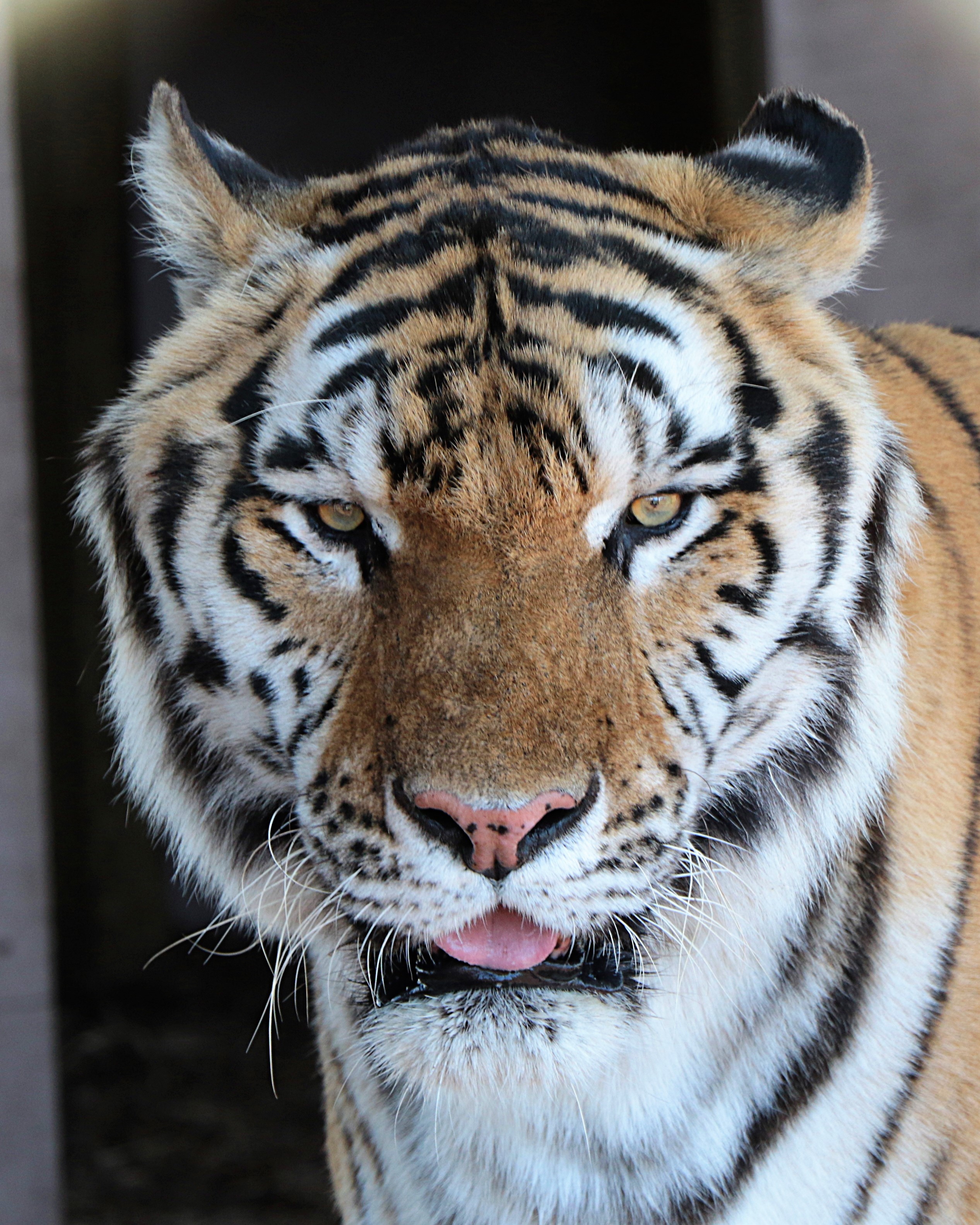 Meet Gabriel
Birthday:  August 5, 2005

Species:  Siberian Tiger – Panthera Tigris

Status: Endangered
Gabriel has been in the camera's eye since birth, having exhibited the same special gentleness his father was known for. But don't let his easygoing nature fool you–-he's over 500lbs of apex predator equipped to take down anything he desires.  Watching him clean a 10 pound pan of meat in less than 10 minutes is evidence of that! His demeanor has made him a magnificent being to be around, and he is always willing to pass along kisses and cheek rubs to his favorite humans.  He shares his enclosure with Angel, but has the aloof superiority of one who has seen much of the outside world.  He is truly the anchor of the three 'Angels', full of confidence that lends itself to calmness.
---
Support Gabriel and Central Florida Animal Reserve!
Every dollar that is donated supports Gabriel along with the residents of Central Florida Animal Reserve.  Help us raise awareness by sharing this post!
---