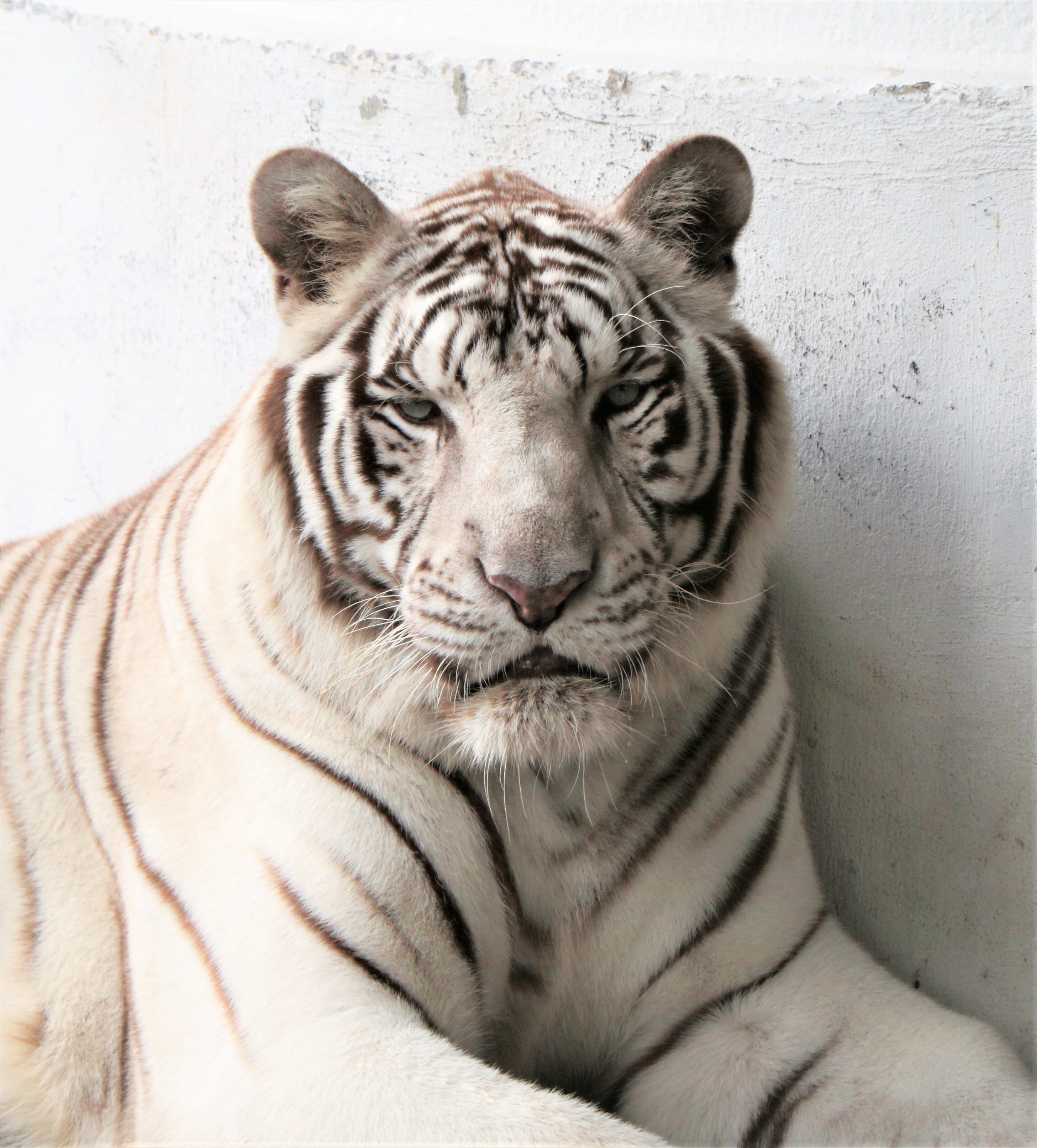 Meet "Iyo" Taka Tatonka
Birthday:  March 14, 2006

Species:  White Bengal Tiger – Panthera Tigris

Status:  Endangered
Iyo has the distinction of having one of the widest circle of friends at the facility. If there were a show about him, it would be "Everybody loves Iyo!". He's a mellow cat these days, and keeps fit with a daily exercise regime maneuvering his 'water buffalo' effortlessly around his enclosure.   After a long workout, he takes a well-deserved and lengthy soak in his tub.  Iyo still enjoys the close contact with the handlers that marked his cubhood versus throngs of crowds.  Iyo will go to great lengths to keep someone he likes from leaving – even going so far as to block the door with is body and 'cry' for one more hug.
---
Support Iyo and Central Florida Animal Reserve!
Every dollar that is donated supports Iyo along with the residents of Central Florida Animal Reserve.  Help us raise awareness by sharing this post!
---
---
Iyo can be seen on our Behind the Scenes Tour, book your tour today!