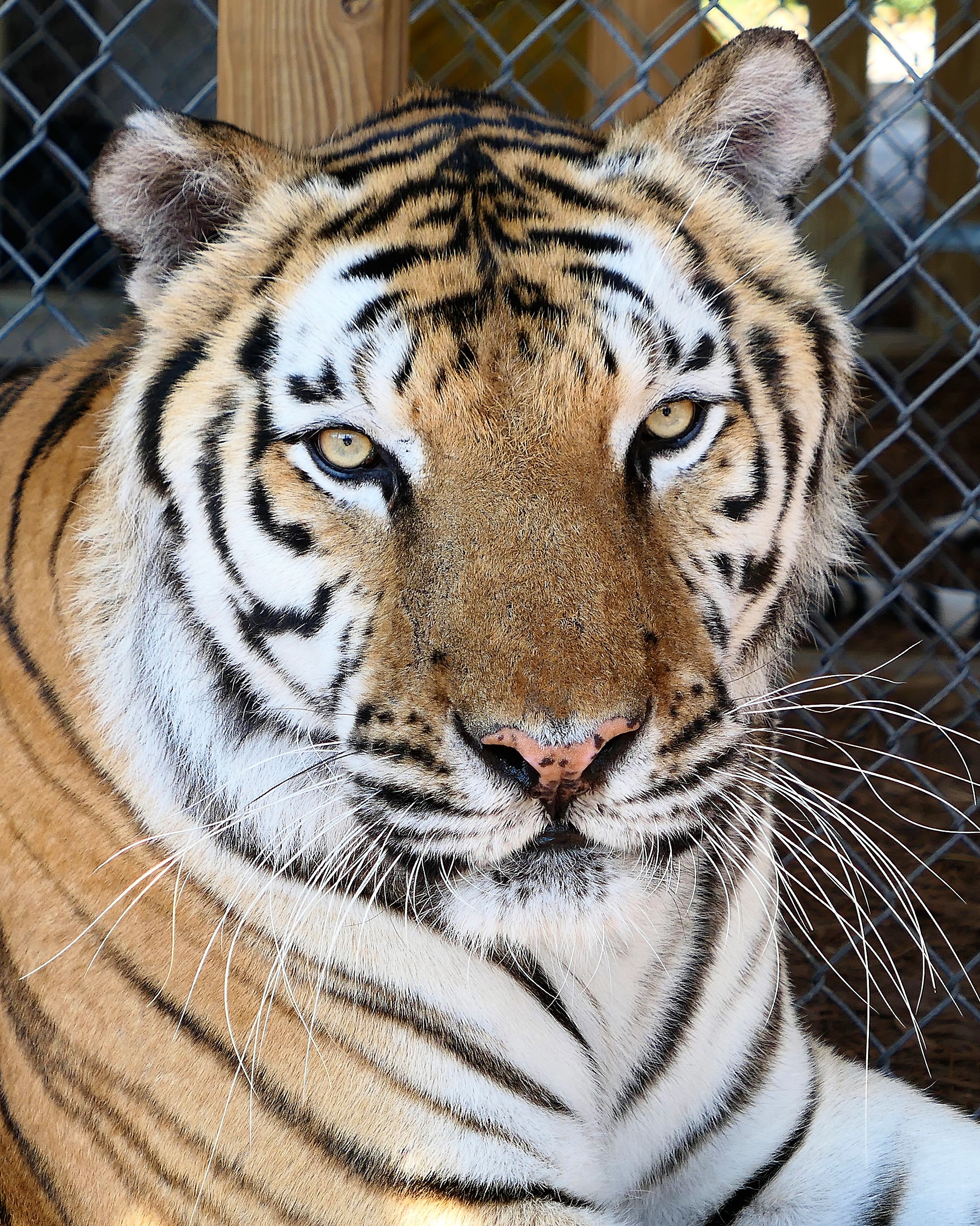 Meet Maaki
Birthday:  November 18, 2003

Species:  Siberian Tiger – Panthera Tigris

Status: Endangered
Maaki did not spend his early cubhood with us as he was at another facility down south that did not emphasize "tiger manners".  His very different dynamic brought friction when interacting with his brother Wakin and sister Anpawi.  Since then, Maaki has developed into quite the character, often found pestering his sister or scratching on his favorite post.  Although, what he truly enjoys the most is cuddling with Anpawi, where he seems never more than a foot away from her.  At times, Maaki can be stubborn, but his affectionate and loving personality doesn't allow him to be obstinate for very long.  He never turns down an opportunity to say hello or give a kiss if you ask nicely (usually treats are involved!).  This past week he celebrated his 15th birthday along with Anpawi and Wakin in true fashion, with a meaty bone and presents.

---
Support Maaki and Central Florida Animal Reserve!
Every dollar that is donated supports Maaki along with the residents of Central Florida Animal Reserve.  Help us raise awareness by sharing this post!
---
---
Maaki can be seen on our Guided Walking Tour, book your tour today!